completely charmed
December 23, 2009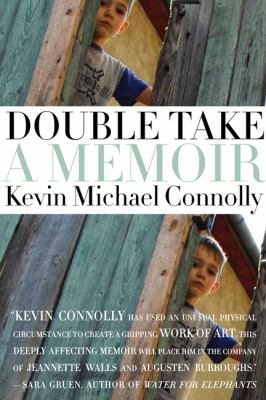 Kevin Michael Connelly is 24, won a silver medal at the 2007 X Games for skiing, traveled the world on a skateboard, and was born without legs.  Connelly's 2009 memoir, "Double Take," is a recounting of his experiences growing up in rural Montana where sports were expected and coddling was not part of the program.
PW gave a starred review to the memoir which is why i first picked it up to read.
Connolly appears to be an intelligent, fairly unflappable adult with a healthy sense of humility and humor. He's a good storyteller, too, whether describing his first high school wrestling match, the path from novice to champion skier or what it's like to travel around the world on a skateboard. Connolly also shares his memories of an important, defining moment: when he decided to use photography to gaze back at the people who stared at him. "Each photo was a miniature catharsis," he writes, adding, "Finally, I was able to find my own use for that stare, and it felt good." His photos, 19 of which serve as chapter dividers, became part of The Rolling Exhibition, which was shown worldwide, including at the Smithsonian. The images are beautiful, revealing and stimulating—just like his narrative.
it's not a conventional telling in that it is not a linear day-by-day accounting, but reads more like a series of essays.  what i didn't expect was how funny it is.  highly recommended.  Connelly's site is worth a look (includes an amusing book trailer involving a rather awkward ereader), as well as The Rolling Exhibition.  fascinating photos.
Connelly appeared this morning on The Today Show and charmed Meredith Vieira, rightfully so. definitely check out the clip (6 minutes) which i could not embed because of The Today Show formatting, grrrrr.
posting by marin