cover it up
July 24, 2009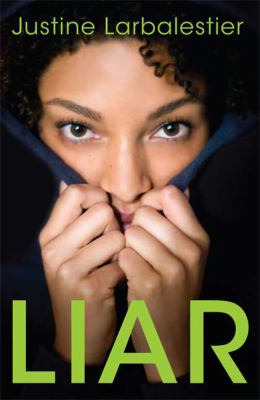 Australian author Justine Larbalestier tackles the controversy surrounding the cover of her latest teen novel, "Liar." the problem:  the book's narrator is black, yet the face staring out at the potential reader from the cover appears to be white.  Larbalestier waited to voice her dissenting opinion on Bloomsbury's choice of cover, but can no longer stand by the publisher's decision since it impacts the reader on many levels:
Liar is a book about a compulsive (possibly pathological) liar who is determined to stop lying but finds it much harder than she supposed. I worked very hard to make sure that the fundamentals of who Micah is were believable: that she's a girl, that she's a teenager, that she's black, that she's USian. One of the most upsetting impacts of the cover is that it's led readers to question everything about Micah: If she doesn't look anything like the girl on the cover maybe nothing she says is true. At which point the entire book, and all my hard work, crumbles.
also mentioned by Lerbalestier is the alleged practice of publishers removing all traces of race and/or cultural identity from covers for the purpose of selling more books.  'ugh' seems completely inadequate.
(via Bookshelves of Doom)
posting by marin